We have an active and exciting youth group called "Amplify" where young people grow in their relationships with God and build lasting Christian friendships. Amplify is for students in 6th – 12th grade.  Check out our youth site here.
Every Wednesday night at 7:30 we have our Amplify youth service. This is an awesome time of worship, teaching, and prayer. This is a great time to learn who God is and how you can have a relationship with him.
Every Sunday night the youth get together at 6:30 to have fun and make friends. It's hard to build friendships if you don't hang out together. We have gym nights, game nights, go out to eat, watch movies, and so much other stuff. Check out our Monthly Amplify Calendar to see what's happening this week!
On Sunday mornings the youth join the adults for service. We have a section up front reserved just for youth. This is a time when you grow deeper in your knowledge of God.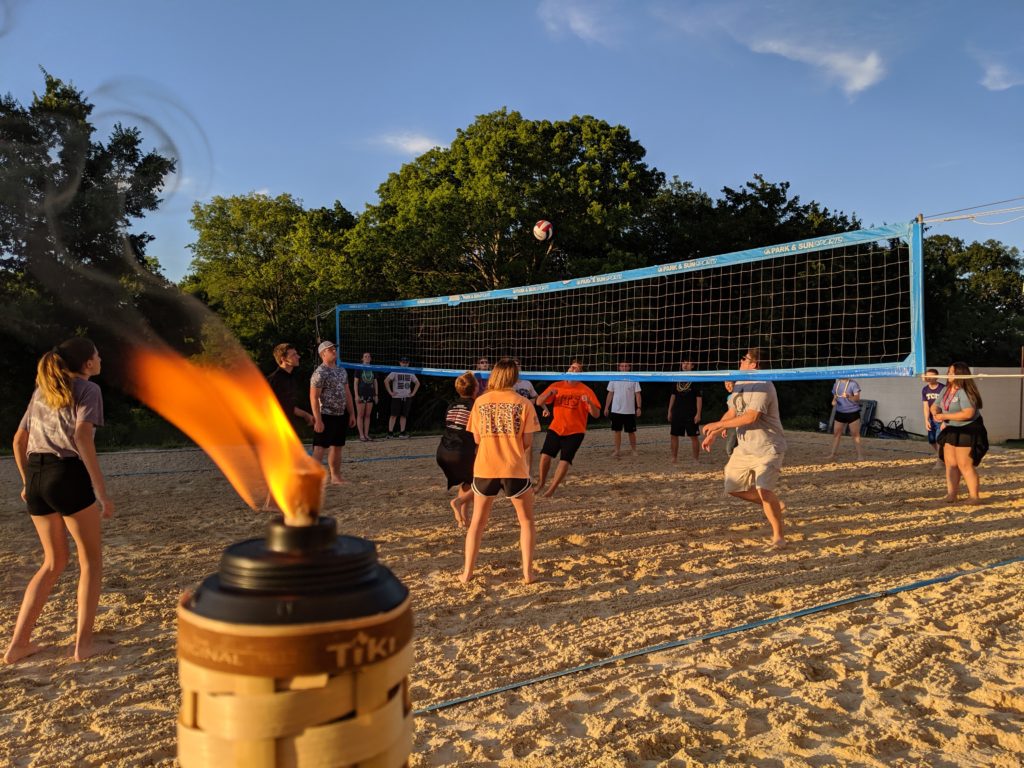 During the school year we have small groups that meet on Sunday Nights at 5:45. These groups are a great way for students to grow in their relationship with God and connect with other students.